Local fans got literally the briefest glimpse possible of a future major league managerial star in late July 1946 when 17-year-old outfielder Charles "Chuck" Tanner took his place in the batter's box at Bosse Field as an Evansville Brave. The teenaged fly-chaser replaced a Braves batter who was given the heave ho by the plate umpire for arguing his second called strike. Tanner, just up from the Class-D Kitty League Owensboro Oilers, was sent into action by Evansville Braves manager Bob Coleman to finish out the at-bat for the ejected batter. Chuck looked at one pitch, a called third strike, and trudged back to the dugout. He never made another plate appearance for the Evansville Braves.
Tanner labored nine year in the Boston Braves minor league system before finally making it to the big leagues with the Milwaukee Braves in 1954. In eight major league seasons as a part time outfielder for the Braves, Cubs, Cleveland Indians and Los Angeles Angels, he batted .261 and hit 21 homers in 396 games.
He did, of course, make his fame as a major league manager, skippering the White Sox, A's, Pirates and Braves from 1970 through 1988. In his most famous managerial year, he directed the 1979 Pittsburgh Pirates to the World Series title.
His playing career as an Evansville Brave lasted approximately 0.5 seconds, the average time it takes a pitched ball to reach the plate.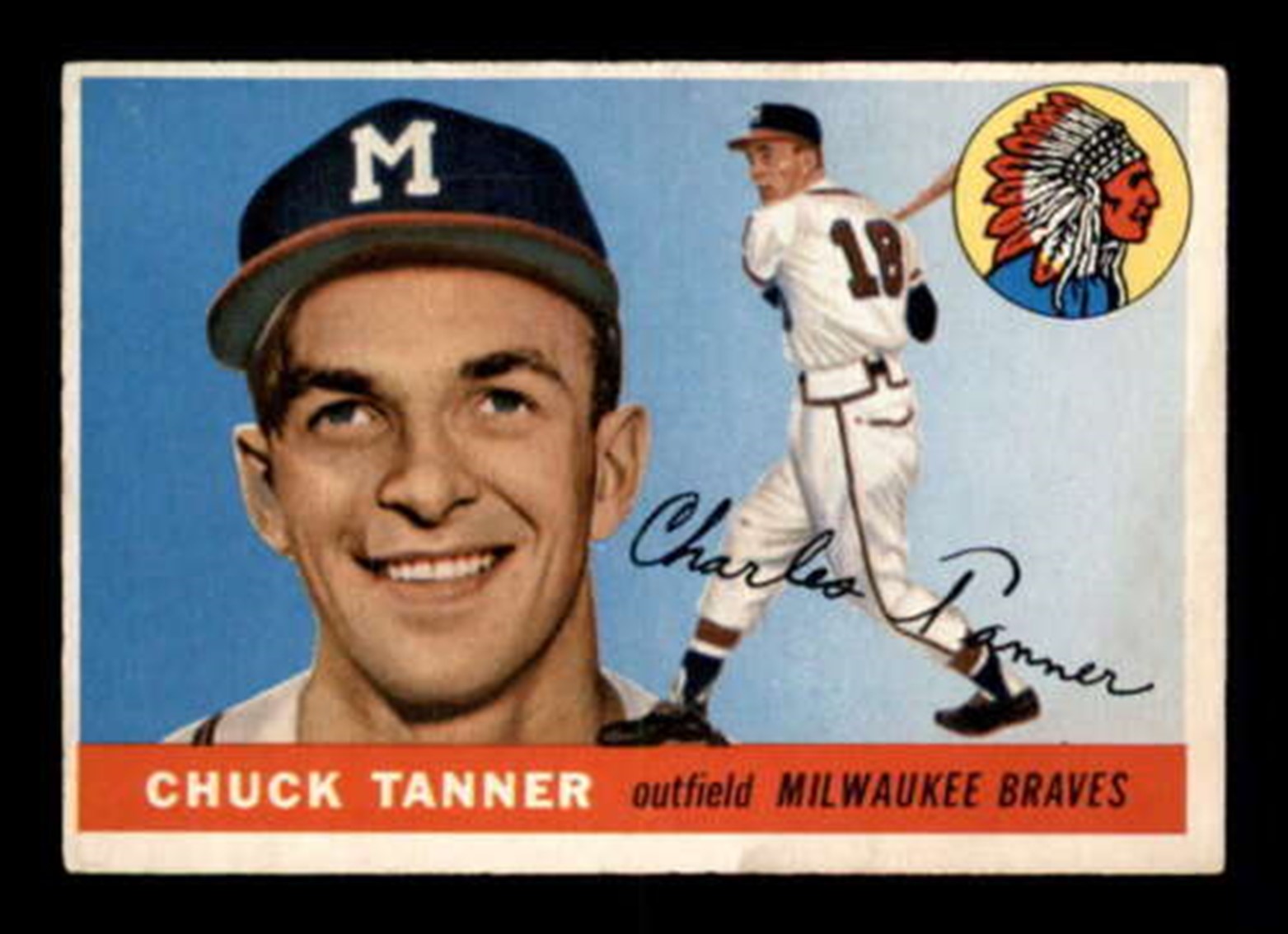 The ex-E-Brave is famous for this quote:
"The greatest feeling in the world is to win a major league game. The second greatest feeling is to lose a major league game."