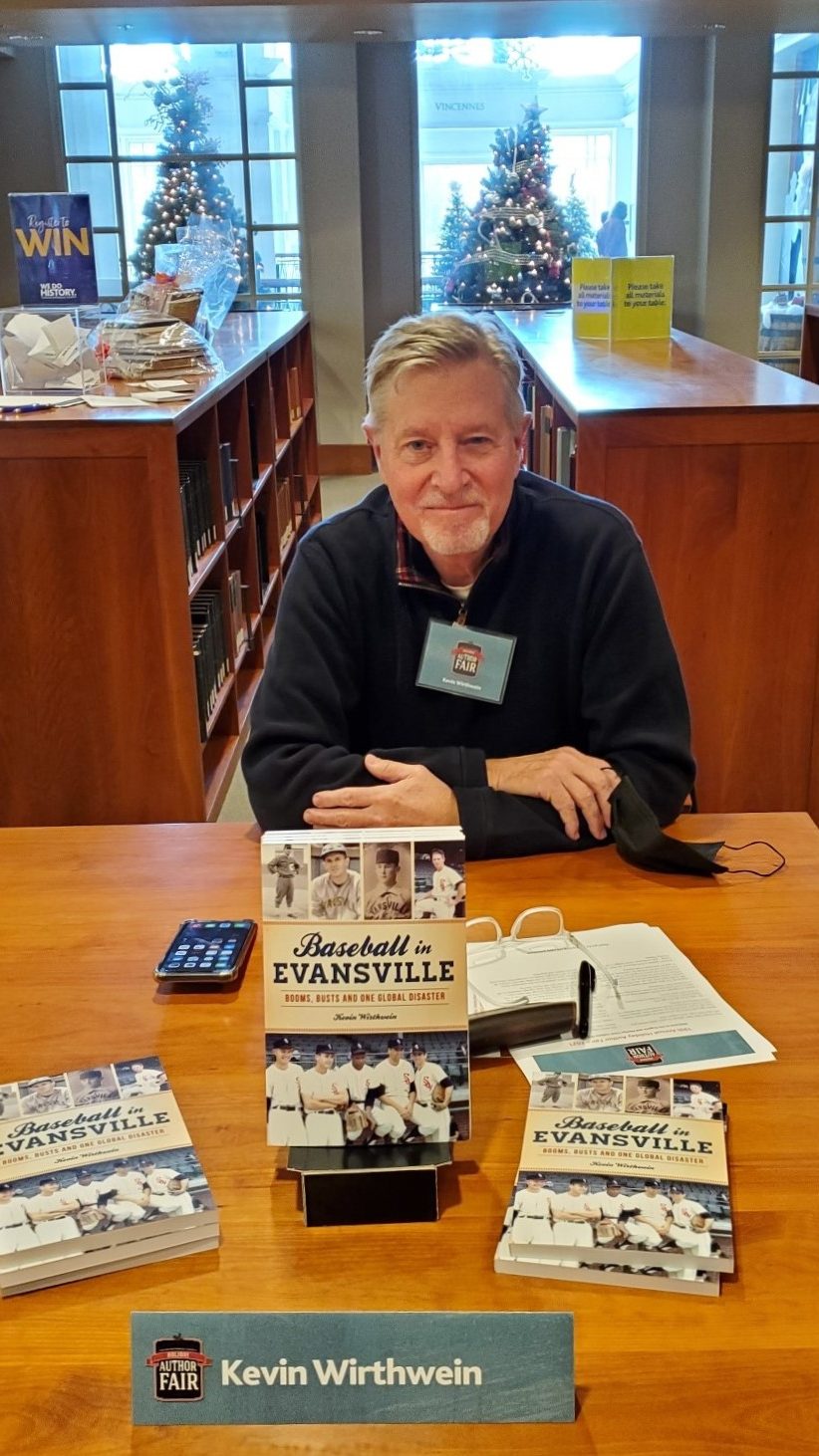 "How can you not be romantic about baseball?" – Brad Pitt as Oakland A's General Manager Billy Beane from the movie "Moneyball."
This site is dedicated to the stories that didn't make the cut in Baseball in Evansville, the book, due to space limitations.
The stories are no less romantic than those that made the cut. Enjoy.
About
Kevin Wirthwein grew up in Evansville, where he attended Harrison High School. He studied Journalism at Butler University in Indianapolis and wrote and edited for The Butler Collegian newspaper and The Drift yearbook. After graduation, Kevin was as a sportswriter and sports editor for The Brownsburg Guide newspaper in Brownsburg, Indiana. There, he won a Hoosier State Press Association Award for his weekly sport column. He was a staff writer for Trap & Field Magazine and served briefly as editor of the Zionsville Times in Zionsville, Indiana, before returning to Butler to earn an MBA degree and enter the business world. He is a member of the Society for American Baseball Research, the Vanderburgh County Historical Society and Indiana Historical Society.
Get in touch
Contact Kevin by sending an email to kevin@baseballinevansville.com.